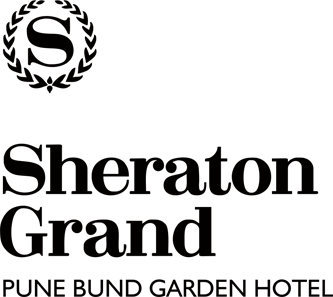 VIBRANCE. VIRTUE. VIVACITY. EXPERIENCE IT ALL.
Launched in 1999, Sheraton Grand earned the historic privilege of becoming the first premium international hotel in Pune. Built to evoke the aura of a royal Indian Palace, Sheraton Grand, Pune, earlier known as Le Meridien Pune, strikes the perfect balance between old-world grandeur and contemporary comfort.
A world that brings to life the era of Victorian Royalty, right in the bosom of the city. 177 rooms and suites here are frequented by discerning international business travellers, who demand nothing short of the finest of experiences. And that's exactly what the award-winning legend has been known to deliver. Gaining a stellar repute of being an elite lifestyle label like none other, the iconic landmark has gone on to win the award for 'Best Performing Starwood'.
One of Pune's most exclusive hotels, the Sheraton Grand boasts of a well-equipped business centre, F&B outlets and recreational facilities like swimming pool, spa, fitness centre, discotheque and recreation centre. While magnificence and opulence make the Sheraton Grand monumental, its warm, hospitable touch makes it unforgettable.
For those who seek to be pampered to the hilt and expect nothing short of royal treatment, there's perhaps only place in Pune that can cater to all that you desire. Head to Sheraton Grand, Bund Garden Road, to experience what true royalty feels like!