TO INSPIRE & IMPRESS
Boulevard Towers is a proud addition to Pune's ever-changing skyline. Going beyond the stereotyped concept of commercial properties, Boulevard Towers by BramhaCorp brings a refreshingly new dimension to every facet, redefining the benchmark in commercial excellence in ways more than one. By teaming up the 'functional' and the 'fabulous', it breaks new ground. The gold, glitz, glamour evokes the inimitable feel of an epoch-making, signature address that speaks volumes without saying a word.
A handpicked location, abundance of space, heart-warming luxury and top-of-the-tier amenities make Boulevard Towers an iconic landmark in a league of its own. Desired by many but owned by a rare few.
Showcase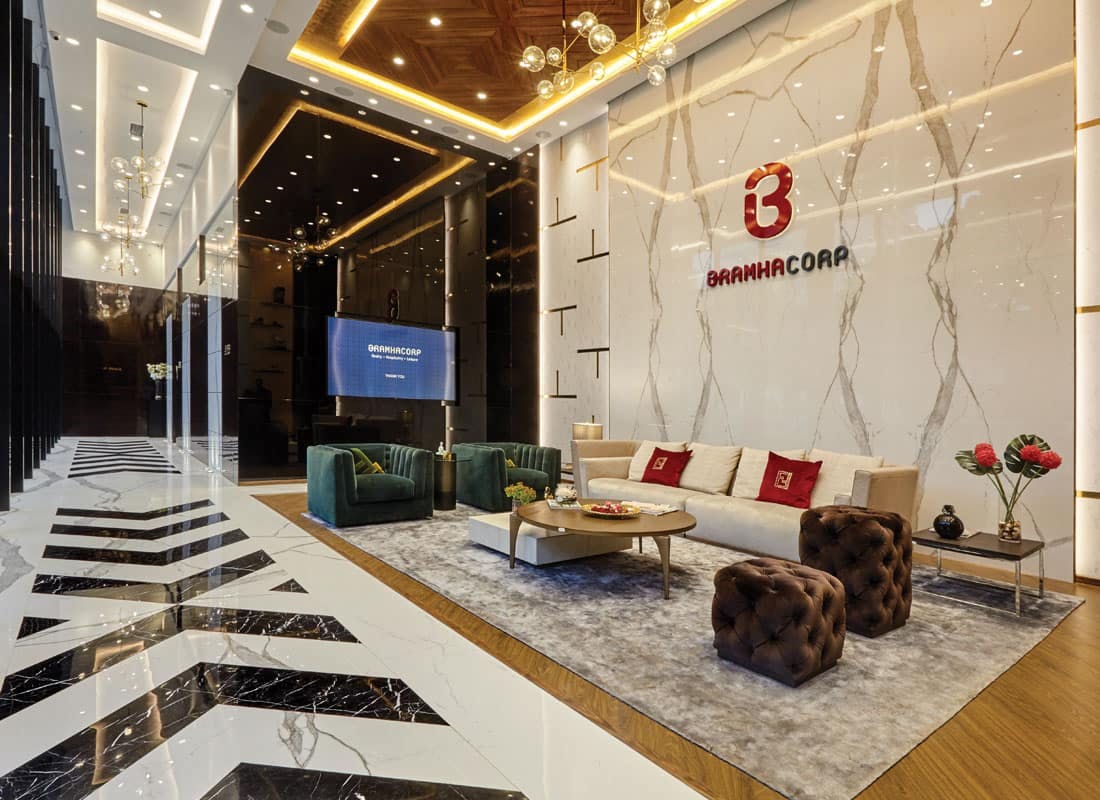 1 of 5
Proximities
When an enviable location and a developer with a legacy are combined, the combination becomes a true centre of power. Right in the heart of the city, Boulevard Towers, with its proximity to Camp, Shivaji Nagar, Koregaon Park, keeps you within striking distance of your other dream – your home. A boulevard of dreams indeed! 
Pune Railway Station – 600 m

MG Road - 2.5 km

Koregaon Park – 3.7 km 

Viman Nagar – 7.4 km

Pune International Airport – 7.8 km
Taj Blue Diamond - 2.7 km

The O Hotel - 3.9 km

Hotel Novotel – 6.3 km

Hyatt Regency – 6.5 km

The Westin – 7.1 km
SGS Mall - 1.8 km

Marigold Mall – 6 km

Phoenix Marketcity – 7.4 km

Seasons Mall – 8.2 km

Amanora Mall - 8.2 km
Nowrosjee Wadia College - 1 km

Rosary School - 1.4 km

Sardar Dastur High School - 2.3 km 

Bishop's School – 3.1 km
ENQUIRE NOW
Its easy to get overwhelmed with the unique propositions of BramhaCorp.Let us help you in making up your mind.