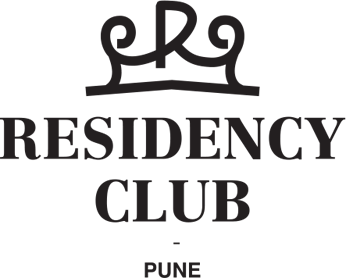 THE RESIDENCE TO PRESTIGE. PRIVILEGE. PRECISION. PANACHE.
The Residency Club Pune is one of the most elegant, evocative and prestigious landmarks of the city. Promoted under the aegis of BramhaCorp Leisure Clubs Pvt. Ltd., the Residency Club is a seamless blend of tradition and modernity. It's where generations bond over shared passions, make unforgettable memories and weave fables worth cherishing over a lifetime. Whether it is the architecture, the wide expanse or the facilities, every element hear silently narrates odes of a rich heritage.
The Club brings to you a world of goodness. From the magnificent suites, the serene pool, to the energetic sports zone and health club, there's so much you can do, to get the pulse racing and the heart throbbing, to "squash" the fatigue out of your system and return anew. And that's just a tip of the delightful iceberg the Residency Club is. Classy features, grand infrastructure, a-la-carte privileges, wholesome leisure, priceless privacy – The Residency Club offers the finest of experiences – all under one opulent roof.